"Will & Grace" Wednesday: Karen teaches Jack how to "start shakin' that money maker!"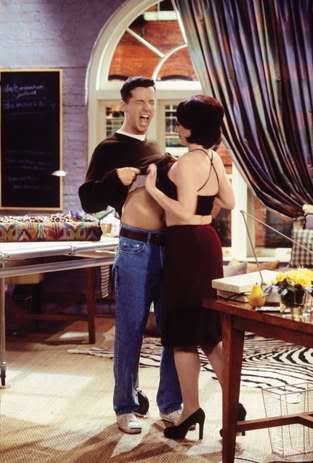 Karen Walker was pretty hilarious during the entire eight year run of Will & Grace.
But the character did become very cartoon-like as the years went on to the point where she no longer seemed human! And still, she was a riot.
This scene is, I believe, from season one when Karen (Megan Mullally) was still rooted in some kind of reality.
Jack (Sean Hayes) drops by the office where Karen "works" with Grace and gets a few dancing tips. Then things take a very strange turn.
Enjoy!