Wanda Sykes talks about having breast cancer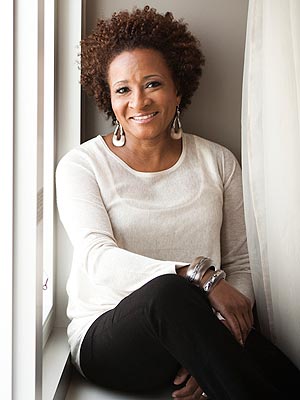 Reading my copy of
People
magazine a few nights ago, it was strange to be going through an interview with
Wanda Sykes
where the funny lady isn't making any jokes.
That's because Wanda was talking about her fight against breast cancer which resulted in her decision to have both of her breasts removed: "I just wanted the best odds. I made my decision because I love life."
Wanda was diagnosed with a noninvasive type of breast cancer in February when her tissue was tested after breast reduction: "My first thought was, 'Really? Me, breast cancer?' I just couldn't believe it."
The former New Adventures of Old Christine star underwent a bilateral mastectomy in August and spent the next month healing at home with her wife, Alex.
"I was miserable," she said. "Every day I had to change the bandages and look at it, and it was not pretty at all. I just wanted my life back."
But she has since turned a corner and resumed performing her stand-up act.