Tuesday Morning Man: Trevor St. John!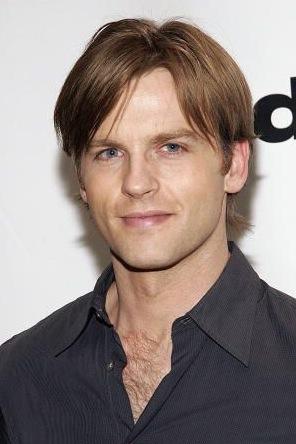 It's a pity I didn't get to interview Trevor St. John at the Daytime Emmys over the weekend.
I spotted him standing off to the side on the red carpet with One Life to Live co-star Michael Easton.
I wonder if they were plotting what they would do as presenters. Word has it that they wanted to come out holding hands, were told they couldn't, so settled for Trevor holding onto Michael's arm as they took the stage to present the outstanding lead actress Emmy (see video below).
I think they should've just made out!
Trevor has been such a nice fit as Todd Manning since 2003 and has also appeared in several feature films including The Bourne Ultimatum, The Kingdom and Payback. He also has a role in the upcoming film My Soul to Take.
The handsome 38 year old is also an accomplished jazz percussionist and started his own fitness company, Bioconstructs, in 2001.