Tuesday Morning Man: Josh Wingate!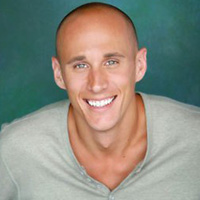 Did any of you catch General Hospital's recent prison storyline?
I didn't catch a second of it but wish I had because this bald and oh so beautiful actor named Josh Wingate was a key player in it.
Josh has previously done guest spots on many TV series including Dexter, How I Met Your Mother, Moonlight, FlashForward, The Unit, Crossing Jordan and Medium.
According to his IMDB page, Josh has completed roles in two other upcoming films in addition to Priest: the mystery Fuzz Track City and a comedy-romance called Hypo.