Tuesday Morning Man: David Arquette!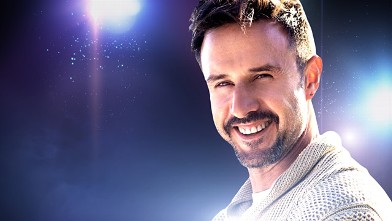 So David Arquette is going to be a contestant on the new season of ABC's Dancing With the Stars.
I watched the announcement last night and when he walked out, he looked very handsome, healthy and happy. This is in sharp contrast to last year when he seemed to be in a spiral in the months after his split from wife Courtney Cox.
David is, of course, from the famous Arquette acting family that also includes Roseanna, Patrica and Alexis. He has appeared in many films including the Scream franchise, Never Been Kissed, Rough and Tumble, Stealing Sinatra, 3000 Miles to Graceland, Eight Legged Freaks, and played a gay hustler in the indie flick johns.
We wish David the best on DWTS and in life!