True Confessions: I love "The Bachelorette"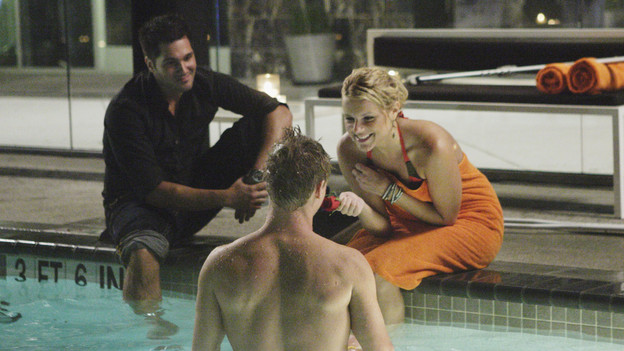 To be clear, I think reality shows are not the best place to meet the person who you want to spend the rest of your life with. In fact, the track record of ABC's The Bachelor and The Bachelorette prove this. But that doesn't mean I don't sometimes like to watch.
I've never followed a season of The Bachelorette until now and it is just a weekly two-hour feast for the eyes.
It is also blessed with the most appealing of any contestant ever: Ali Fedotowsky! I just love her. She's adorable, smart, fun and seems a lot more authentic than all of the bachelor dudes from seasons past.
Ali is basically in a dream position of having 25 guys wanting to date her. All are attractive and some are downright HOT! Ali is no prude and is having the time of her life! She's acting like some of my gay friends right there on national television!
Based on last Monday's episode and some of what I read in People mag (I do my research!), I think two of the front-runners (and my personal faves) are sizzling hot<strong> Roberto</strong> (pictured in photo 2), a   26-year-old insurance agent from Florida and the sweet and sexy Kirk, a 27-year-old sales consultant from Wisconsin (pictured, shirtless, with Ali in photo 3).