"True Blood" star Anna Paquin is bisexual!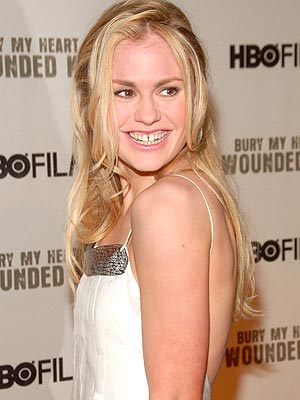 Oscar winner Anna Paquin, who plays a telepathic vampire lover on HBO's True Blood, has surprised many by coming out as bisexual.
And I don't believe this is an April Fool's Day joke!
Anna makes the announcement in a PSA video promoting the Give a Damn campaign, which features celebrities speaking out for equality.
"I'm Anna Paquin. I'm bisexual and I give a damn," the 27 year old says in the PSA.
The actress is engaged to her hunky True Blood costar Stephen Moyer.