T.R. Knight: More of Entertainment Weekly interview
Well, I've read the entire T.R. Knight cover story in Entertainment Weekly and, frankly, T.R. doesn't really say much! I got a lot more out of Shondra Rhimes' comments which is surprising because, historically, her quotes on controversial matters are often non-answers.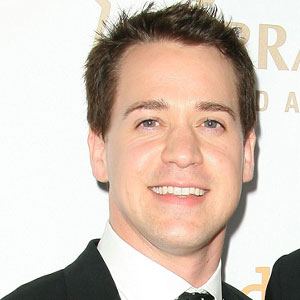 Anyway, hate to dwell on the whole controversy from a few years back with Isaiah Washington but it really did set off a chain of events that changed the show and T.R.'s career – not to mention Isaiah's!
Michael Ausiello's cover story sheds some new light on what went down.
First, the CliffNotes version of the controversy: In Oct.2006, Washington referred to Knight as a f****t during a heated on-set argument with Patrick Dempsey then repeated the slur as part of a denial in front of the entire Grey's cast and a roomful of reporters.He was fired at the end of season three. (Knight's co-star and BFF Katherine Heigl broke the cast's silence at the Globes, blasting Washington for his remarks). Knight had come out in the press during the time between the initial incident and the Globes.
Behind the scenes, this made things tense for Knight and Rhimes – many felt she had waited too long to condemn Washington's remarks.
Rhimes tells EW now: "I wasn't interested in what anybody thought publicly. I was interested in what was going on right here on the ground … with the people I work with every day. Did I do it perfectly? Of course not. This is my first television show. It was a learning experience."
Ausiello quotes Knight as calling the handling of the situation "frustrating" but he does not specifically fault Rhimes.
"The danger of going back os you're trying to pin blame on somebody and to still be rehashing that three years later would be the ultimate craziness. I have nothing to gain by vilifying anyone."
Still, Knight says Rhimes was among those trying to discourage him from coming out publicly so soon after the in-set Washington incident. But she tells Ausiello a different story: "I remember saying [to fellow executive producer], "This is our proudest day here. T.R. got to come out and I got to say to him that it wouldn't affect his character" because he was concerned he was going to come out and George would suddenly be gay. I was like, 'We are not going to do that." The idea that a gay actor can't play a straight man is insulting."
After the Washington incident, Knight tells the magazine that he was determined to stay focused on his work:"Ultimately, my job is to show up and do my work. This is the past. Let's move on. There were 24 more episodes to do. It wasn't an easy time, but what in life is easy?"
Rhimes told EW that she "wasn't through telling stories" for Knight's character but she also did not try and talk him out of quitting explaining: "I looked in his face and he was really sure. It felt like the right thing for him."
Heigl, his off-screen pal and one-time on-screen love interest, had also been rumored to want off the show. Her movie career is thriving with her latest film – The Ugly Truth - opening strong over the weekend with an estimated gross of $27 million.
But she is remaining with Grey's and tried to convince T.R. to do that same.
"I didn't think it was the right decision," she told EW. "I felt like some of the problems could be worked through or looked at differently or tolerated, because it is a good job on many levels. And they're hard to come by. But by the time it came to fruition, I was [glad] for hom because he was ready to go. His burden has been lifted."
Knight has two plays – one in LA and one on Broadway – already lined up and he enters the marketplace for the first time as an openly gay actor. He tells EW that he has not encountered any noticeable bias but if the gay thing "is going to get thrown into the mix, I can't do anything about that."