Today's Holiday Tune: Lucille Ball's version of "We Need A Little Christmas" from the film "Mame"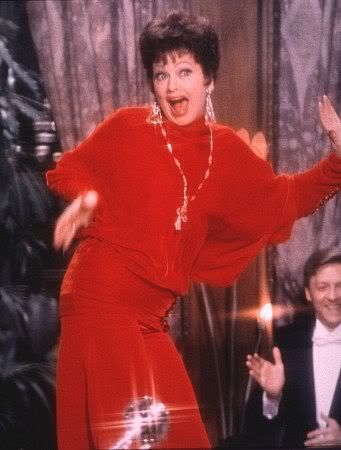 Okay, we all know that
Angela Lansbury
should have starred in the 1974 movie version of the musical
Mame
for which she won a Tony Award on Broadway.
But the role went to our beloved Lucille Ball who by then was in her early 60s and never had much of a singing voice (although it was not as bad as Lucy Ricardo's!).
Lucy gave it her best shot and had her moments in the film – especially in her scenes with Bea Arthur who reprised her role of Vera Charles from the Broadway show.
So here is Miss Ball singing one of the movie's more touching musical numbers: We Need a Little Christmas.
Enjoy!