Showtune Sunday: All about icon Judy Garland who was born 96 years ago today
Had she lived, the great star and gay icon would have been 96 years old today.
But Judy Garland, star of The Wizard of Oz, Meet Me In St. Louis, A Star is Born and scores of other movies during the golden age of Hollywood, died much too soon – she was just 47 when she passed away in 1969.
But it is her life we celebrate today.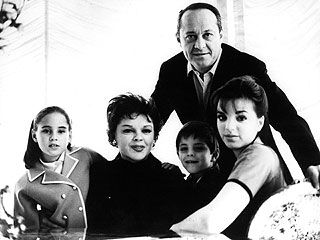 She left behind not only the wonderful movies, but so many recordings, dozens of episodes of TV's The Judy Garland Show, and three children: Liza Minnelli, Lorna Luft and Joe Luft.
It's quite a legacy.
I chatted with Lorna and Joey in April 2010 at the very first Turner Movie Classics Film Festival where their mom's movie A Star is Born was the opening night film and was given a splashy premiere attended by such Hollywood stars as Cher, Alec Baldwin, Tony Curtis, Eva Marie Saint, Tippi Hedren, Danny Huston, Martin Landau, Tab Hunter and many more.
"Every time that my mother is celebrated, it's wonderful," Lorna told me that night. "Every time that someone celebrates her, every time some mom and dad sits their little boy or little girl down in front of a television to watch The Wizard of Oz, how great is that? What an honor that is."