See the hottie who might come between lovebirds Kurt and Blaine this season on "Glee"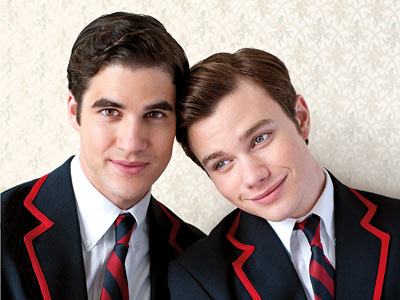 It's nice that Kurt and Blaine are together and attending McKinley High together but having it all smooth sailing from here on end would probably be a little boring, no?
Enter Grant Gustin who is reportedly going to be part of a gay love triangle.
The homewrecker!
Sources confirm to
TVLine
exclusively that Gustin to play the recurring role of Sebastian, a gay Dalton Academy Warbler who sets his sights on Blaine.
Glee producers found Gustin — whose credits include playing Baby John in the national tour of West Side Story — after an exhaustive, weeks-long casting search.
He's slated to turn up in this season's fifth episode.