Saturday Morning Man: Joel Lambert!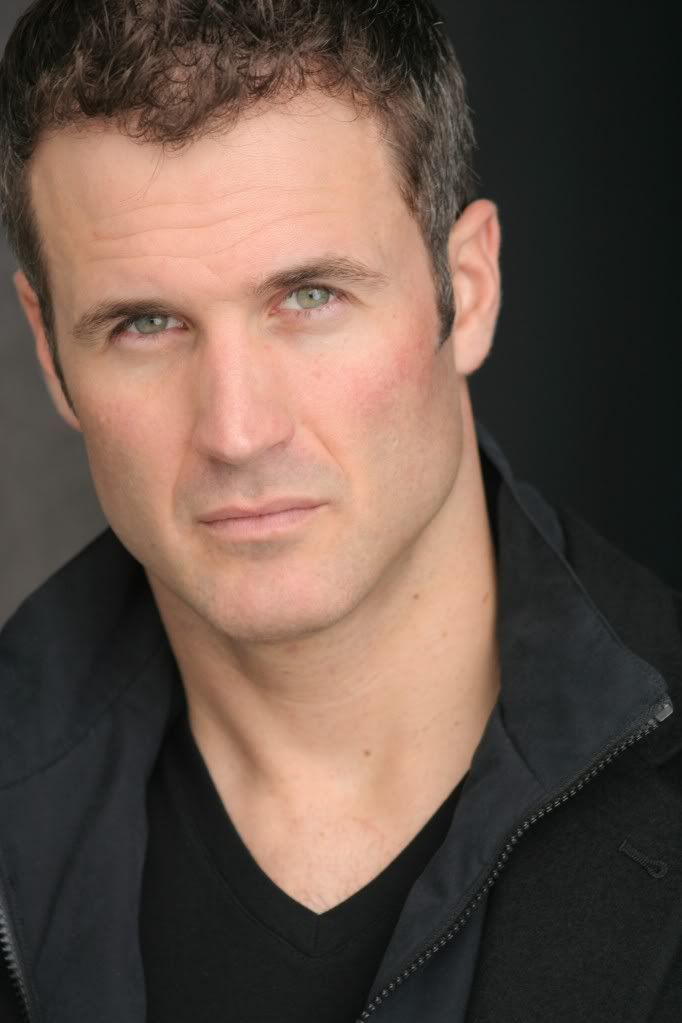 The week of Outfest Morning Men wraps up tomorrow and it has been really fun to feature some extremely hot actors who we may not have been familiar with. Today's dude is the stunning Joel Lambert who appeared on screen in the last few minutes of the terrific short Transproofed starring Calpernia Adamms and Andrea James.
Joel arrives on a date with Calpernia who had spent much of the film – with Andrea's help – removing all evidence from her apartment of her being transgendered because she has decided to go "stealth." But in the end, Calpernia is honest with her date and Joel reacts very sweetly.
I was enchanted by the film but also kind of dying to find out more about Joel! Here's what I found out: He was a 10-year veteran Navy SEAL which made him ideal casting to play a Navy SEAL liaison in this summer's blockbuster Transformers: Revenge of the Fallen. He was also in the first Transformers movie.
Other credits include guest spots on Mad Men and Jericho and a regular role in the web series The Resistance.
Look forward to seeing Joel in whatever he does next!