Saturday Morning Man: Bill Weir!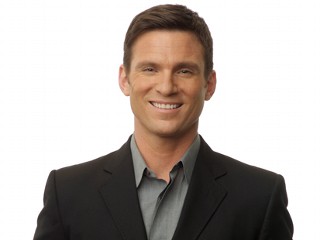 It's so great to hear that Bill Weir will be joining Terry Moran and Cynthia McFadden as one of the hosts of Nightline!
Since joining ABC News in 2004, Bill has traveled the planet to cover breaking news and uncover global trends. His in-depth reports on the economic rise of China and India were signature features on Good Morning America, while World News devoted extraordinary air time to his storytelling from Africa, the Middle East and the South Pacific.
I've been a fan of the Good Morning America (weekend edition) anchor since his days as sports anchor for ABC 7 in Los Angeles from 1998 to 2002. He graduated from Pepperdine University then began his career as a weekend anchor and sportscaster for a station in Austin, Minnesota then moved on to Green Bay, Wisconsin before Chicago then Los Angeles.