SAG Awards: "The Kids Are All Right" gets nominations for Annette Bening, Mark Ruffalo and best ensemble!
Funny, I'm just so not tired of writing about The Kids Are All Right getting award nominations!
We just don't have many films about same-sex parents and their children – especially any that reach a mainstream audience, make some decent money at the box office and get all kinds of awards attention.
Kids stars Annette Bening and Julianne Moore as a longtime couple raising two children whose lives are turned upside down when their daughter, about to leave for college, tracks down her sperm donor father (Mark Ruffalo).
The cast was nominated for a Screen Actors Guild Award earlier today for best ensemble, the SAG Awards equivalent of a best picture nod. They compete against the casts of Black Swan, The Fighter, The King's Speech and The Social Network.
Prediction: The Social Network unless The Fighter comes on strong.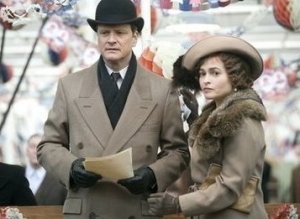 Miss Bening, who won the SAG Award for American Beauty, is nominated for best lead actress. In what must be a recurring nightmare for her, the competition includes Hilary Swank for Conviction. Swank beat Bening both years where she was considered a front-runner for the Oscar when she was up for Beauty and Being Julia.
But this time around, it is Bening who has more momentum as Swank was a surprise nominee. The rest of the field was expected, however: Nicole Kidman for Rabbit Hole, Natalie Portman for Black Swan, and Jennifer Lawrence for Winter's Bone.
Prediction: It will come down to Bening and Portman. Bening is deserving and due but Portman is in the role of a lifetime. Still, my pick to win is Bening.
Ruffalo's nomination in the supporting actor category has got to boost his Oscar chances. His competition is Christian Bale (The Fighter), John Hawkes (Winter's Bone), Jeremy Renner (The Town) and Geoffrey Rush (The King's Speech).
Prediction: I still have to see The Fighter and Winter's Bone so tough to make a call. But my hunch is that it'll be Geoffrey Rush.
In the race for best supporting actress, it's filled with critically-acclaimed performances: Amy Adams (The Fighter), Helena Bonham-Carter (The King's Speech), Mila Kunis (Black Swan), Melissa Leo (The Fighter), and Hailee Steinfeld (True Grit).
Prediction: Melissa Leo!
And finally, the best lead actor category. Here are the nominees: Jeff Bridges (True Grit), Robert Duvall (Get Low), Jesse Eisenberg (The Social Network), Colin Firth (The King's Speech) and James Franco (127 Hours).
Prediction: It's Colin Firth's year!