Ryan Reynolds is People's 2010 Sexiest Man Alive!
The oh-so handsome and oh-so talented Ryan Reynolds is People Magazine's 2010 Sexiest Man Alive following in the footsteps of such predecessors as Hugh Jackman, Brad Pitt, George Clooney, Matt Damon, Johnny Depp, Matthew McConaughey, Ben Affleck, Tom Cruise, Deznel Washington, Harrison Ford, Richard Gere, Patrick Swayze, Nick Nolte, Mel Gibson, Mark Harmon, and Harry Hamlin, among others.
The magazine writes of this year's #1 sexy dude: He's Canadian (and proud of it!), he can make "a mean omelette" and his eight-pack abs have caused millions to swoon. But what makes PEOPLE's 25th anniversary Sexiest Man honoree so very special? Perhaps his self-deprecating humor.
"You just have to go with the flow," Reynolds, 34, says of his new title. "This gives my family entrée into teasing me for the rest of my life."
Among the others featured inside the magazine include Mad Men star Jon Hamm, Kellan Lutz of the Twilight franchise and Glee star Matthew Morrison.
Hamm is described this way: Tall, dark, handsome … and funny? Mad Men's brooding leading man, 39, has shown a knack for comedy, from host of Saturday Night Live to Tina Fey's recurring love interest on 30 Rock. "He can be so serious and so funny at the same time," says Fey. "He's just great at everything."
The magazine writes of Lutz: This former model knows how to work every camera angle, from showing off his otherworldly body in Twilight to heating up underwear sales as Calvin Klein's spokesmodel. The secret to the 25-year-old's sexy six-pack? "I cut back on my candy intake, swim a lot and try to drink as much water as I can," says Lutz. "That's the best way to cut up."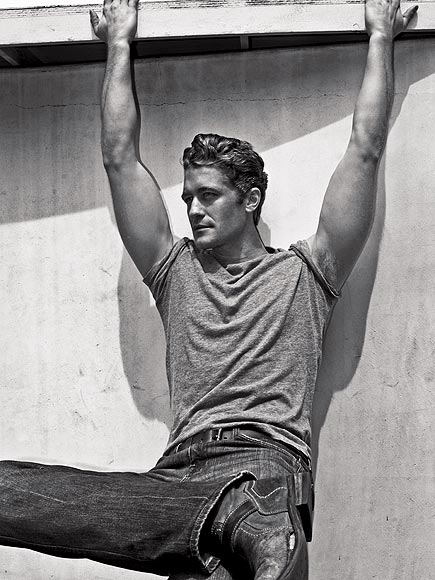 Of Mr. Morrison, People writes: Mr. Shue, is
that
you?
Glee
's song-and-dance man showed what he's really made of in a revealing
Vogue
photo shoot in June. So what does the former Broadway star, 32, consider to be his sexiest trait? "I have those muscle lines right over my hips from my dancing days," Morrison told
InStyle
. "I call them my dancing lines."