Ron Howard says gay joke in "The Dilemma" stays in: "I believe in sensitivity but not censorship."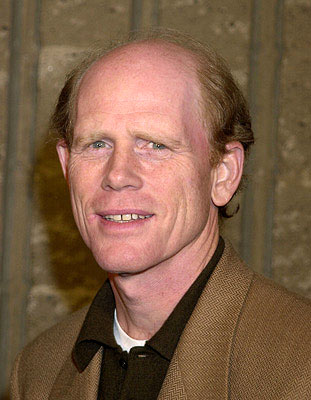 The Dilemma, a comedy starring Vince Vaughn, Kevin James and Queen Latifah, does not come out until January but it has been a hot topic for several weeks now because of a controversial gay joke.
Anderson Cooper noticed the joke in the movie's trailer earlier this month and complained about it a few times on his CNN show and during an appearance on The Ellen DeGeneres Show.
In a scene in the trailer, Vaughn's character says in a workplace scene: "Electric cars are gay." He goes on to make clear that he doesn't mean "homosexual, gay, but, you know, my parents are chaperoning the dance, gay."
GLAAD (Gay and Lesbian Alliance Against Defamation) wants the studio to remove the joke from the movie entirely.
The film's director, Oscar winner Ron Howard, wrote to Los Angeles Times columnist Patrick Goldstein this week about the controversy and made clear that he does not intend to remove the joke from the movie. Here is an excerpt:
So why was the joke in the movie?  Our lead character of Ronny Valentine has
a mouth that sometimes gets him into trouble and he definitely flirts with
the line of what's okay to say.  He tries to do what's right but sometimes
falls short.  Who can't relate to that?   I am drawn to films that have a
variety of characters with different points of view who clash, conflict and
learn to live with each other. THE DILEMMA is a story full of flawed
characters whose lives are complicated by the things they say to and hide
from each other.  Ronny is far from perfect and he does and says some
outrageous things along the way.
Was it in the script or was it a Vince Vaughn ad lib?  Vince is a brilliant
improvisational actor, but in this case It was always in the script.  THE
DILEMMA is a comedy for grown-ups, not kids.  It's true that the moment took
on extra significance in light of some events that surrounded the release of
the trailer and the studio made the decision to remove it from advertising,
which I think was appropriate.  I believe in sensitivity but not censorship.
I feel that our film is taking additional heat as an emblem for many movies
and TV shows that preceded it that have even more provocative
characterizations and language. It is a slight moment in THE DILEMMA meant
to demonstrate an aspect of our lead character's personality, and we never
expected it to represent our intentions or the point of view of the movie or
those of us who made it.