Ricky Martin speaks out against Arizona law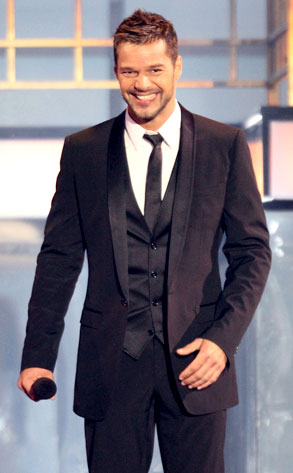 Good to see Ricky Martin speaking out against Arizona's new immigration law.
At the Billboard Latin Music Awards this week, the now openly gay singer took the stage and said: I want to send a warm greeting to all our Latin America friends who live in the state of Arizona. The SB 1070 is a law that doesn't make sense. You are not alone. We are with you. Stop discrimination. Stop hate. Stop racism. Enough already. Long live love. Long live peace. And now let the music continue."
You go boy! This was Ricky's first public appearance since coming out and he received a standing ovation from the crowd.