"Real World: DC" star Mike Manning talks to AfterElton about what it's like to be a bisexual
When I was a teenager and into my mid-20s, the most I would admit to anyone (usually guys I was going to hook up with) was that I was bi.
I had a string of girlfriends but deep inside, I knew I was gay, gay, gay!
But I do believe that people can genuinely be bisexual so that's why I have no quibble with The Real World DC houseguest Mike Manning telling AfterElton.com in an interview this week that he swings both ways.
Here's what he had to say about the flak he gets for daring to to simply not be gay:  "Yes, I am more attracted to guys. If I was standing in a room of attractive males and attractive females, I'd probably take a boy home, or I'd pay more attention to the guys. But I've talked to my gay guy friends who have never been with a girl or who have been with a girl once or twice, and I know I'm more attracted to a female than a gay man would be. I am aroused by naked girls, and they're not. For whatever reason — my genes, my makeup, my hormones, whatever you want to blame it on — God made me attracted to both sexes. That's just how it is. I'm more attracted to guys, and I'll admit that. I'll admit that to you in an interview, and I'll admit that on national television. I don't know where people get the impression that I'm too insecure to admit that I'm gay."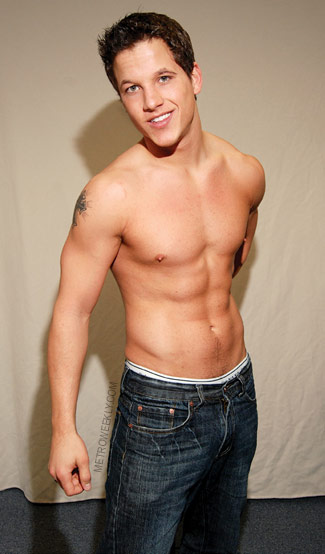 Mike adds:  "To be honest, I didn't even think that there were many bisexual guys out there until I did the show and that first episode. The night of that first episode and over the course of the next few weeks, I probably got two thousand messages from guys from 17 to 30 around the USA saying, "Finally, it's good to have bisexual guy come out on TV." Or "I'm bi and I'm closeted and have been for 30 years. I can't tell my family."
"Just all these stories of bisexual guys in Utah and Connecticut and Maine, and even places like New York where you'd think it would be more accepting. It's just insane how many people are waiting for somebody, a bisexual male to be on TV that they can identify with. I was floored by how many messages I got."