People's Choice Award nominations: Neil Patrick Harris gets two; Jane Lynch, Ellen DeGeneres and Kathy Griffin also get nods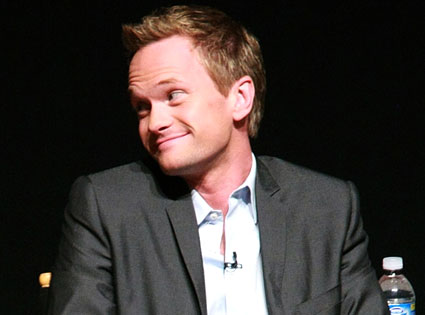 Just finished perusing the list of nominees for the 2011 People's Choice Awards.
These are the awards that every winner will look into the camera and tell the audience how much more it means to them because "it's from the people."
The show is also quite star-studded because winners are notified in advance and can move heaven and earth to be there for the national television exposure on CBS. Also, since both Jennifer Aniston and Angelina Jolie are up for favorite movie actress, they both won't have to spend the evening avoiding each other (the Oscars a few years ago were so awkward!)
But I want to focus on the nominees of LGBT stars or of LGBT interest because, well, somebody should! And why not Greg In Hollywood?
I'm very excited to see Neil Patrick Harris nominated for favorite TV comedy actor. The How I Met Your Mother star will have to get more votes than Alec Baldwin, Jim Parsons, Matthew Morrison and Steve Carell.
If NPH doesn't win that one, he can still win in the favorite TV guest star category for his Emmy-winning turn on Glee. He'll have to get by fellow Glee guest star Britney Spears, Betty White for Community, Carrie Underwood for How I Met Your Mother and Demi Lovato for Grey's Anatomy.
The fabulous Jane Lynch is nominated for favorite TV actress for her role as Sue Sylvester in Glee. This woman cannot be stopped! But hoping to beat her will be:  Alyson Hannigan, Courteney Cox, Eva Longoria Parker, and Tina Fey.
In the category of favorite TV comedy, the very gay-inclusive shows Glee and Modern Family will face off just as they did at the Emmys. Their competition is The Big Bang Theory, How I Met Your Mother and Two and a Half Men.
The wonderful Ellen DeGeneres is nominated for favorite talk show host. She's got my vote. But her fellow nominees are pretty popular as well: Chelsea Handler, Conan O'Brien, George Lopez, and Oprah Winfrey.
Can Oprah be stopped?
JustAnd finally, the awesome redhead Kathy Griffin, a gay man and woman's best friend. She has had her Bravo show, My Life on the D-List nominated for favorite TV guilty pleasure. Her competition is a buncha shows she makes fun of in her act: Jersey Shore, Keeping Up with the Kardashians, The Real Housewives of New Jersey and Tosh.O.
If you want to see the complete list of nominees, go to the award website HERE.