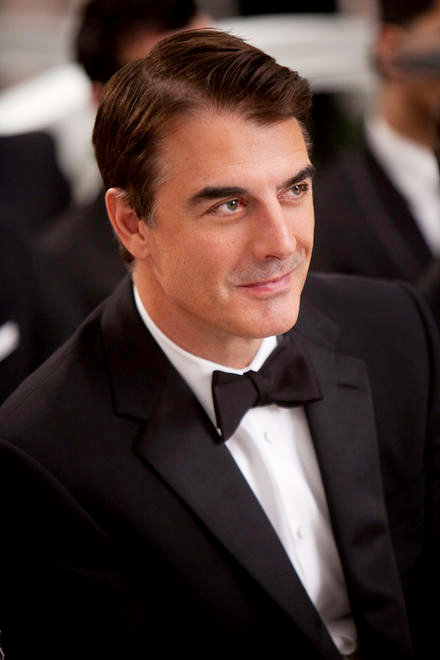 Chris Noth has never been hotter than he is right now.
Not only is his career red-hot with a role in one of the biggest new hits of the television season (The Good Wife), but the 55-year-old star has a few shirtless scenes in the new release Sex and the City 2 and looks, well, HOT!
The second SATC feature is the first time that I, as a big fan of the franchise, finally felt that Carrie Bradshaw and Mr. Big do indeed belong together. Noth is so good in the role and you realize how good when you see just how different Big is from Peter Florrick on Wife.
The show has been renewed for a second season and on last week's season finale, Florrick is out of prison and ready to re-launch his political career. The question is whether or not his wife (Julianna Margulies) will be by his side.
Most actors hope for just one signature role in their career but Chris has had three: he played Det. Mike Logan on Law & Order from 1990-95 then reprised the role in the 1998 TV film Exiled: A Law & Order Movie then again from 2005-08 on Law & Order: Criminal Intent.