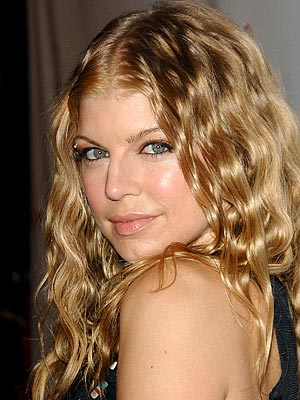 Fergie, the Grammy-winning singer-songwriter from the Black Eyed Peas, undertakes her most ambitious movie role to date in the big-screen version of the musical Nine directed by Rob Marshall and co-starring Oscar winners Daniel Day-Lewis, Nicole Kidman and Penelope Cruz, among others.
Fergie is married to heartthrob actor Josh Duhamel and in a new interview with The Advocate's Brandon Voss, talks about his appeal to gays and other topics. Here are some excerpts:
When did you first feel love from the gay audience?
Well, come on, I toured with Cher and Cyndi Lauper in 1999 when I was in Wild Orchid. I love my gays so much, but I don't think a lot of people know that, which bothers me sometimes. People don't associate the Black Eyed Peas with the gay market, but our new record is a huge dance record, so people are starting to catch on. I want more gay love!
Gays don't always know where they stand with straight guys in hip-hop. Do the other three Peas appreciate their gay fans?
They're completely gay-friendly. Are you kidding me? Look at how they dress! [Laughs] Kanye West really did a great thing for hip-hop and made it very mixed and open.
Does Josh know he has a big gay following?
Oh, he knows, and he loves it. And I encourage it. I love his gay male fans because they have the same thoughts about him that I do.

How has your wedding earlier this year influenced your perspective on marriage equality?
I'm completely, 100% for gay marriage and equal rights. It's crazy that everyone can't get married. It's unfair and ridiculous.
After you discussed past sexual experiences with women in an interview with The Sun in May, headlines everywhere read, "Fergie Admits She's Bisexual!"
The funny thing is that I was very open and honest about that from the very beginning, and everyone was acting like it was some new trend. Go back four or five years, people, and you'll see the same answer.
How did Josh handle the hoopla?
I've been very honest with him from the get-go. I think women are beautiful, I've had a lot of fun with women, and I'm not ashamed of it. The problem is that I also love a well-endowed man. But just because I enjoy women doesn't mean I'm allowed to have affairs in my relationship. I learned through talking with my therapist that it is still cheating even if it's with girls, so there is a rule there.