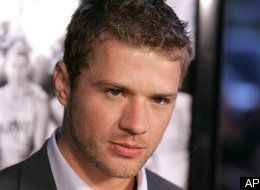 Ryan Phillippe is aware of his big gay following and in a new interview with The Advocate says "thank God for that."
"I'm very aware and appreciative," he added. "Because I started my career playing a gay teenager on One Life to Live when I was very young, I've always had a heightened sensitivity to that response, and I'm definitely considerate of that audience."
Here is the portion of the interview with Brandon Voss where Ryan talks about the One Life to Live experience and a few other topics:
One Life to Live recently aired daytime television's first gay sex scene. How much same-sex affection could you show when you played gay teen Billy Douglas?
Me and the guy who played my boyfriend might've held hands once or twice, but that was it. The age of those characters had something to do it, but things also weren't as liberal in 1992. Still, I felt lucky to play the first gay teenager on television—not just daytime but television, period. What was so amazing about that for me was the response I got through fan letters that my mother and I would read together. Kids who'd never seen themselves represented on TV or in movies would write to say what a huge support they found it to be. One kid said he'd considered suicide before seeing a character like him being accepted. I also heard from a father, a mechanic, who hadn't spoken to his son since he came out. When our show came on in his shop, it gave him some insight and understanding as to who his son was, so it opened up communication between them. As much as you can write off how silly the entertainment industry can be, it can affect change and make people see things differently. That's beautiful.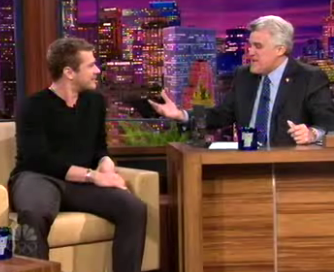 While promoting Stop-Loss in 2008, you discussed your One Life to Live role on The Ellen DeGeneres Show and The Tonight Show with Jay Leno. Those were two very different interviews, huh?
[Laughs] Yes, they were. One was very sensitive and one was not. That was such a strange, incredibly awkward moment with Jay. I didn't understand what a "gayest look" was or why he would ask a guest to do that, so I was more shocked than anything. I just thought about the gay friends I have and how potentially offensive that whole direction would be to them. I don't feel there was any malice behind it, though, and I know Jay regrets it.
What else did you and your gay buddy do in Austin [while at the SXSW Film Festival]?
We ended up going to a gay bar there, but I don't even think anyone noticed me. I was kind of shocked. Maybe my gay fans are just better behaved than my straight fans.
You weren't worried about sparking gay rumors?
Who cares, man, in this day and age?
Here is a LINK to the entire piece.