My chat with Doug Savant about "Desperate Housewives" and the new "Melrose Place"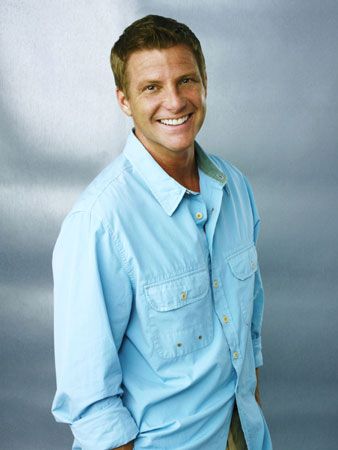 Doug Savant has a new storyline on Desperate Housewives that has he and TV wife Felicity Huffman set to become the parents of twins as they enter their 40s and have already raised four kids.
The couple has had many personal and professional ups and downs over the first five seasons but managed to stick together through thick and thin.
"I'm really proud of what that relationship represents to the rest of America," Doug said during our recent chat. "More often than not, we hear from viewers saying, 'Don't mess with this couple.' An odd thing in American television: a happy, healthy marriage even though you have problems. That's what makes it exceptional."
Before he stepped into the role of Tom Svaco on Housewives, Doug had been best known for his role on the original Melrose Place. He played Matt Fielding for five seasons, the only main character on the show to be gay.
Since Heather Locklear will be reprising her role as Amanda and Doug's real-life wife Laura Leighton has returned as Sidney, I wondered if Doug would consider returning as Matt at least for a guest appearance.
Not likely.
"I am happily under contract to Desperate Housewives, and I love my job," Doug said. "It's my favorite job in 26 years of being an actor. I'm happy where I'm at but I want great success for that show. I have a vested interest in that show."
Well, at least the new Melrose already has a gay character (played by Victor Webster) and it appears that he will actually have a sex life – something Matt certainly never had!
"I hope for him that he does!" Doug said.