Movie legend Doris Day to receive Los Angeles Film Critics Association's Career Achievement Award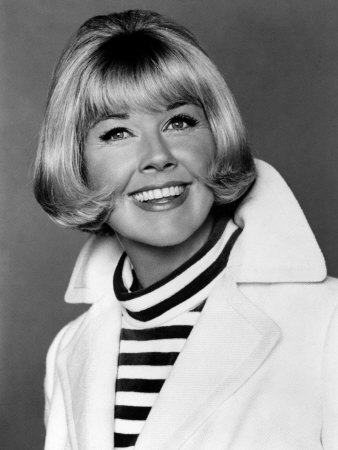 The Los Angeles Film Critics Assn. announced over the weekend that it would bestow its Lifetime Achievement Award to Doris Day, one of the biggest female box office stars of all time.
Throughout the 40s, 50s and 60s, Miss Day starred in scores of hit films that included drama (Love Me or Leave Me, Young Man With a Horn,  , romantic comedy (Pillow Talk, Send Me No Flowers, Move Over Darling), and musicals (By the Light of the Silvery Moon, Tea for Two, The Pajama Game). She even starred as the title character in the westerns Calamity Jane and The Ballad of Josie and in the Alfred Hitchcock thriller The Man Who Knew Too Much.
Miss Day, now 87, retired from showbiz in the mid-70s and has rarely re-emerged. It would be quite something if she were to actually show up the the association's awards dinner in January.
Let's hope so. Then maybe she can go on to receive a much-deserved Honorary Oscar and Kennedy Center Honor.