Morning Man Classic: Mark Ruffalo!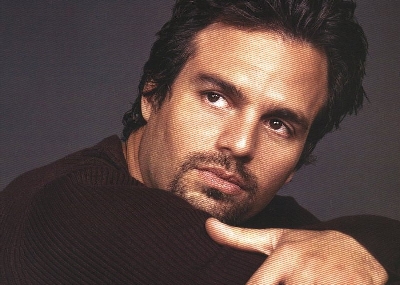 Originally posted July 27, 2010
When Edward Norton dropped out of the upcoming all-star superhero film The Avengers, there was wide speculation ab0ut who would step into the role of The Hulk and his alter-ego Bruce Banner.
The answer came at Comic-com this weekend: Mark Ruffalo!
Mark, currently starring in the word of mouth hit The Kids are All Right, has always been able to segue effortlessly between big studio commercial films (Shutter Island, Zodiac, 13 Going on 30, All the Kings Men and Just Like Heaven) to more art house fare (We Don't Live Here Anymore, Apartment 12, My Life Without Me and You Can Count on Me).
And no matter what the budget or the genre, Mark is always reliably good and believable.
The 42 year old actor has endured some personal hardships along the way including the shooting death of his brother Scott in 2008. Six years earlier, Mark was diagnosed with an acoustic neuroma, a type of brain tumor. The benign tumor was surgically removed but the actor was left with facial paralysis for a time from which he has since fully recovered.