Morning Man Classic: Christopher Atkins!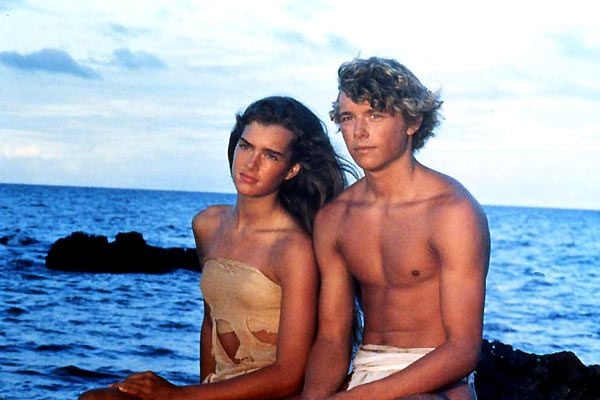 Well, it certainly has been fun looking for old photos of today's Morning Man Classic: Christopher Atkins!
As you can see, during the early days of his career when he co-starred opposite Brooke Shields in The Blue Lagoon, was Linda Gray's young lover on Dallas and played a male stripper in the TV movie A Night of Heaven, Chris wore very little clothes!
Chris famously went full-frontal in The Blue Lagoon when he wasn't wearing the famous loincloth that was pretty much his entire wardrobe in that classic film. When I interviewed Chris a few years ago, he told me that countless times over the years, he has been told by gay men – who were teens at the time of the film's release – that the movie and his nudity helped them realize they were gay!
The actor, who by the way is still real cute, estimates that "90 percent of my fan base is a gay fan base" which is fine with him.
"I'm actually very lucky in that respect because I am able to have that crossover so I have both straight and gay fans," he said. "The 80s was a big time for the gay movement and here came a movie where it was male nudity being prominant rather than female nudity and so [I] became sort of an iconic poster child at that time. To me, it was kind of flattering. America is the most prudish country on the face of the Earth. If that movie was made in France, it would be a G-rated movie."
So, was it hard for Chris to shake off the pin-up image post-"Lagoon"?
"I had to show my ass in more movies than you can imagine," he said. "I kept saying there has to be a time when they say, 'Please keep your clothes on!' And I think I'm there (laughs).
Chris, now 49 and the father of two college kids, was a cast member on VH1′s Confessions of a Teen Idol and has never stopped acting. He has more than 50 movie and television roles under his belt.