Monday Morning Man: Jeremy Sheffield!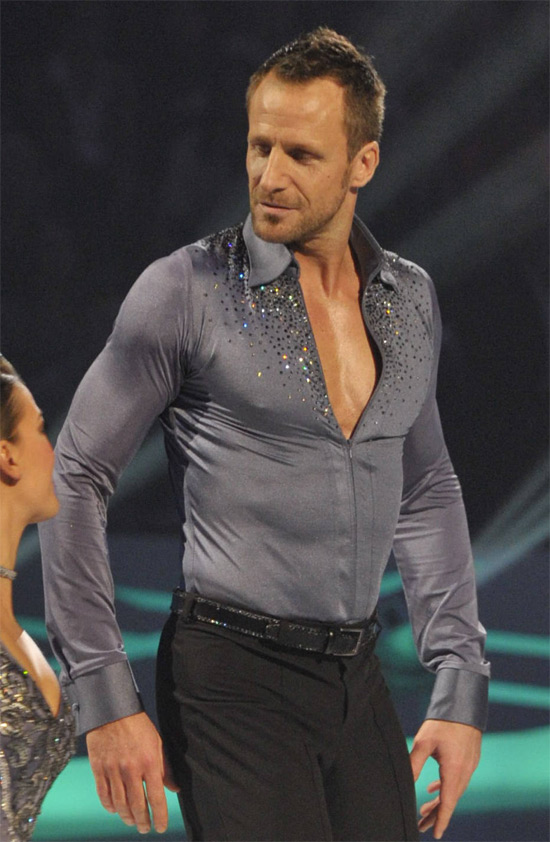 Somehow, I got caught up watching The Wedding Date on television last night – a movie starring Debra Messing as a woman who hires a handsome male escort (Dermott Mulroney) to accompany her to her sister's wedding.
She does this to make the man who dumped her jealous and he is portrayed by today's Morning Man Jeremy Sheffield, an English actor and former ballet dancer.
The 45-year-old actor is openly gay but has played mostly straight roles in such films as The Wedding Date, The Children, Last Chance Harvey and Creep and on the British drama series Holby Hills.
He participated on the ITV competition Dancing on Ice last year and has just joined the long-running series Coronation Street.
"I found that LA and Hollywood were particularly homophobic," Jeremy said in a 2003 interview with Attitude Magazine. "It's a high-risk industry with big budgets at stake, and there's a fear – underlined by homophobia – of testing that theory. And I'm presuming that it's the money people who aren't prepared to take that risk, simply because it hasn't been done before.