"Milk" star James Franco makes surprise decision to check into "General Hospital" for a few months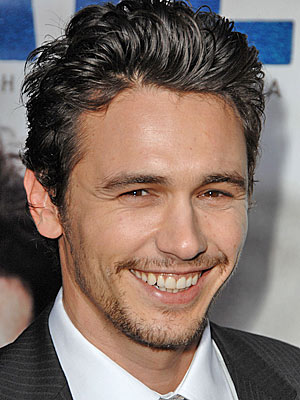 No one saw this coming: James Franco has signed on for a lengthy story arc on ABC's General Hospital!
The actor will play a mystery character who arrives in Port Charles. His first appearance is scheduled for Nov. 20 and he will appear on a recurring basis for about two months.
Executive producer Jill Farren Phelps said in a statement that it's "an honor that an actor of Franco's caliber would choose to spend some of his valuable time in Port Charles."
While many big names such as Kevin Bacon, Josh Duhamel, Meg Ryan, Demi Moore and Anne Heche started out on the soaps, it's virtually unprecedented that an established film star to appear on a soap in more than a cameo.
The closest I can think is back in 1981 when two-time Oscar winner Elizabeth Taylor appeared on General Hospital for a story arc involving Luke and Laura (she was even on the big wedding episode). But by then, her legendary film career was on the decline.
Franco is still in demand for biog screen roles with his hit films including  the Spider-Man films, Pineapple Express and the acclaimed Milk.
But, thankfully, the old rules don't seem to apply as far as movie actors never doping television and certainly not a daytime soap. These days it seems like anything is game from daytime to online and video games.