Matt Damon thinks straight and gay actors should be private about their sexuality – but is he?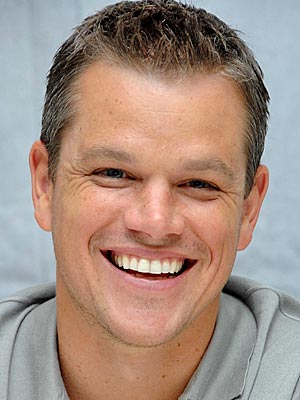 I've always like Matt Damon as an actor and he seems like an awfully cool guy in general.
But boy, he sure has been sticking his foot in his mouth lately.
Matt, who played gay in the HBO flick Behind The Candelabra, the film The Talented Mr. Ripley and an episode of Will & Grace, says actors should not come out as gay if they want a good career.
'I don't want to, like [imply] it's some sort of disease – then it's like I'm throwing my friends under the bus,' he tells the Guardian. 'But at the time, I remember thinking and saying, Rupert Everett was openly gay and this guy – more handsome than anybody, a classically trained actor – it's tough to make the argument that he didn't take a hit for being out.'
Matt then went on to say actors should be private about their sexuality in order to be more attractive to an audience.
'In terms of actors, I think you're a better actor the less people know about you period,' he added. 'And sexuality is a huge part of that. Whether you're straight or gay, people shouldn't know anything about your sexuality because that's one of the mysteries that you should be able to play.'
Sure, because Matt is so vague about his sexuality showing up to premieres and award shows with his wife?