Marilyn Monroe was born 84 years ago today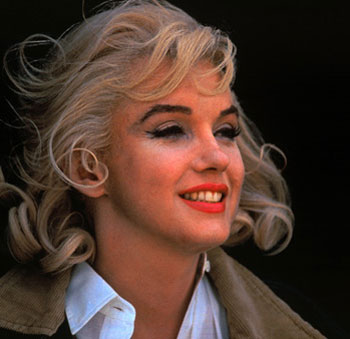 She is long gone but never forgotten.
Marilyn Monroe, star of such classic films as Gentlemen Prefer Blondes, The Seven Year Itch, Some Like It Hot, How to Marry a Millionaire and Bus Stop, was born born Norma Jeane Mortenson on June 1, 1926 in Los Angeles.
She signed her first studio contract with Twentieth Century Fox on August 26, 1946. Earned $125 a week, Norma Jeane dyed her hair blonde and changed her name to Marilyn Monroe (her grandmother's last name).
On the early morning of August 5, 1962, 36-year-old Marilyn died in her sleep at her Brentwood, California home.
The world was stunned.
It was announced last month at the Cannes Film Festival that Naomi Watts will play Monroe in a biopic based on author Joyce Carol Oates's controversial, fictionalized memoir, 2000′s Blonde. The movie, also called Blonde, is reportedly slated to start filming in January.
Meanwhile, Michelle Williams is in active negotiations to play Monroe in a film directed by Simon Curtis, which focuses on the late screen legend's time spent in England while filming 1957′s The Prince and the Showgirl with Laurence Olivier.