L.A. Gay & Lesbian Center to host world's largest free conference for LGBT youth on USC campus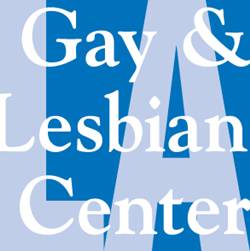 There are plenty of times when my friends and I will reflect on how it was growing up gay in the 70s and 80s. It was a very different time and a time when not one of us was out of closet.
That's why I'm so proud of so many of our youth today who live their truth and are changing the world. But they still face challenges and it's a good thing they get support from places like the L.A. Gay & Lesbian Center.
More than 600 lesbian, gay, bisexual and transgender (LGBT) youth will come together for the center's Models of Pride, the world's largest free conference for LGBT youth (up to age 24), their straight allies and parents, and professionals who work with LGBT youth.
The conference, hosted by the Center's LifeWorks program, will take place on Saturday, Oct. 15 on the University of Southern California (USC) campus. It is free for youth and parents; the cost for educators/professionals is $50. The day includes a continental breakfast, and lunch is provided.
The conference will begin at 8:30 a.m. and will include workshops on topics such as relationships, history, political activism, safer sex, and cultural identity.
Models of Pride gives young people a safe place to meet others like themselves and to find out about resources that are available for them. Too many LGBT youth are isolated in their schools, where some face bullying and harassment—a problem that has come into public view following a series of tragic youth suicides.
Moving to USC will make Models of Pride—which was previously held in Eagle Rock—more convenient for many Los Angeles youth. And moving to a larger venue gives the conference room to grow.
"It's so exciting to see hundreds of youth come together to learn and to connect with one another," says Michael Ferrera, director of the Center's LifeWorks program. "And this is so important for them. At a time when too many LGBT youth are tormented by their peers, treated badly in their schools and rejected by their families, we're able to offer them a truly safe space where they can be who they are."
The youth development program LifeWorks is best known for its flagship mentoring program, which pairs LGBT youth with trained adult mentors. LifeWorks also offers social activities, after-school programming and many other services. In conjunction with Opportunities for Learning, it even operates a charter school for youth who have faced discrimination and harassment at traditional schools.
For more information about Models of Pride, or to register, go to www.modelsofpride.org. For more information about LifeWorks, go to www.lifeworksla.org.