Knots Landing Tuesday: All About Joan Van Ark!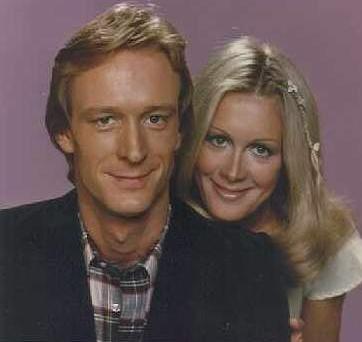 Love the ladies of Knots Landing,a formidable group that included memorable characters played by Michelle Lee, Donna Mills, Julie Harris, Lisa Hartman, Constance McCashin, Michelle Phillips, Nicolette Sheridan and even, for awhile, Ava Gardner, among others.
Then there was my favorite one of all: Joan Van Ark who played Valene Ewing.
Val loved Gary Ewing (Ted Shackelford) so very much and that was not always easy since he was an alcoholic and cheated on her. But they always found their way back to each other.
Apart from her love for Gary, Valene/Joan was the emotional core of the series with her tight friendship with Karen (Lee), her complicated relationship with mother Lillie Mae (Harris) and her marriage to Ben Gibson (Doug Sheehan). Val was also married for a time to some dude named Danny but I'm kinda fuzzy on that one – I think I blocked it out!
"She was one sandwich short of a picnic," Joan told me when I interviewed her a few years ago. "The more problems, the better off Valene was."
It was fun to gab a bit about the show that many people think was a bit of a precursor to Desperate Housewives.
"We were ahead of our time in a way," Joan said of Knots. "Enough time has passed that, heaven knows, a lot of people might not be familiar with 'Knots.'"
Joan keeps in touch with Ted Shackelford, Michelle Lee and the great stage star Julie Harris who played her mother.
"I send her goodies in the mail," she said of Harris. "Julie is the love of my life, We were family, No way it could have lasted 14 years without that true love.
Ted  went on to be a regular on The Young and the Restless where Joan herself appeared for more than a year. But the rigors of a daily soap were not for her: "It was a nice place to visit but I wouldn't want to live there. Ted is loving it."
When we chatted, Joan was promoting an episode of Nip/Tuck that also featured her "Knots" nemesis Donna Mills who played the scheming and ambitious Abby. They are both women of a certain who undergo various cosmetic procedures.
"We each had a surgery with Julian McMahon," Joan reveals. "We were all in bed with him. It's so un-Valene, barely any clothes on bouncing around with Dr. Christian."
"I love anything for women who are past 40 and they're still hot," she said. "Now, we are redefining all of it. It doesn't mean you become Mrs, Sees on the box of candy, grandma on the porch knitting and going into the kitchen to bake cookies. You don't have to put on a warm up suit and take long walks in the woods."
Why do that when you can be a "cougar," an older woman who is still attractive who dates younger men.
"What I've always done is basically goody two shoes," Joan said. "Abby (Mills) was the cougar."
She had so much fun playing one on the FX series that she even has an idea for a series that could be called something like "Beverly Hills Cougar Club."
"It could have Jaclyn Smith, Victoria Principal, Cheryl Ladd, You could go on and on with all of us divas and have this club. We'd all be cougars living in Beverly Hills which means glamour. We'd be chasing the younger guys and having the younger guys chase us."
Somebody's got to get that show off the ground – or at least make a TV movie!
Here are some very memorable Val scenes for your enjoyment: