Knots Landing Tuesday: A chat with Charlene Tilton about being Valene and Gary's daughter Lucy Ewing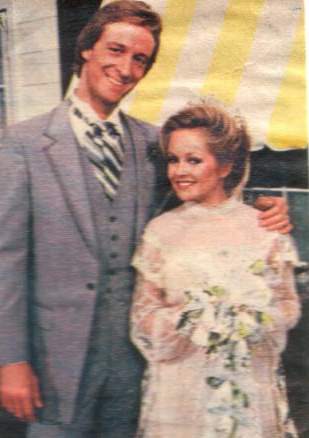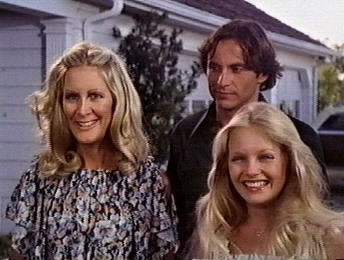 Knots Landing last a long time – 14 seasons to be exact.
And in the end, the show's original super couple, Gary and Valene Ewing, ended up together and were raising their twins Betsy and Bobby.
Viewers who weren't following the show in the beginning might not have known that the couple had a third child: Lucy Ewing (Charlene Tilton).
As explained on Dallas, from which Knots Landing spun off from in 1979, Val had become pregnant when they were teens and the pair got married and began raising Lucy. But Gary became a blackout drunk and Val left him.
Gary's older brother J.R. Ewing (Larry Hagman) tracked down mother and child, threatened Val, and took Lucy back to South Fork where she was raised by her grandparents and uncles.
Gary stayed away from the family in Dallas because they drove him to drink. But when Gary came for a visit, Lucy set up a meeting between her parents and they ended up getting back together and moving to California (the setting for Knots Landing).
Gary was originally played by David Akroyd but commitment to another series prevented him from continuing on Knots so he was replaced by Ted Shackleford. He and Joan Van Ark (the one and only Valene) guested on Dallas in 1981 when Lucy got married.
Lucy only paid one visit to her parents in California and that was early on on the series.
"I would have loved to do more," Charlene told me when I saw her at a theater opening last week. "The fans would ask me all the time. Of course I was very busy on Dallas but absolutely I should have been on Knots Landing visiting."
There was ample opportunity though when the character of Lucy was written out of Dallas in 1985 after seven seasons.
Tilton returned to the show in 1988 and appeared until 1990. It left the air a year later.