"I Love Lucy" Friday: The 100th birthday edition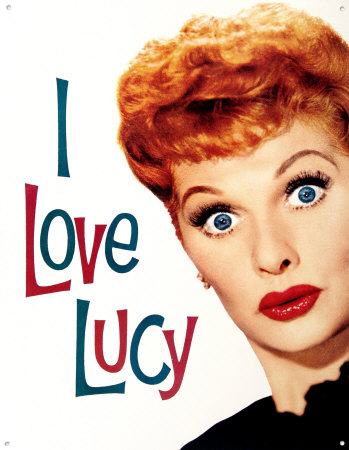 With the weekly I Love Lucy feature, no one can accuse Greg In Hollywood of jumping on the Lucy bandwagon on the occasion of Lucille Ball's 100th birthday which is tomorrow.
There are so many events taking place this week and some ongoing because they also celebrate the 60th anniversary of the debut of I Love Lucy which is in October.
Last night, I attended opening night of the Hollywood Museum's "Lucille Ball at 100 and I Love Lucy at 60″ exhibit. It was a thrilling night and I'll share photos and interviews  from the event later today.
Meanwhile, in Lucy's hometown of Jamestown NY, Lucyfest kicked off on Wednesday and continues through Sunday. Joan Rivers performed last night and Paula Poundstone takes the stage tonight. Click HERE for more information.
Other events:
Hallmark Channel celebrates the 100th birthday with a 48-hour marathon of I Love Lucy (begins Saturday, 6 a.m. ET/PT), focusing on the show's trips to Europe and Hollywood.
Miss Ball really came into her own as a TV star but she had been working in movies for many years before. If you want to see her movie work, TCM comes through with its own Ball marathon Saturday, anchored by one of her best films, Stage Door (8 p.m. ET/5 PT).
Here are some classic I Love Lucy scenes to kick off her centennial weekend: