Here's something new and different: James Franco and Anne Hathaway are hosting the Academy Awards!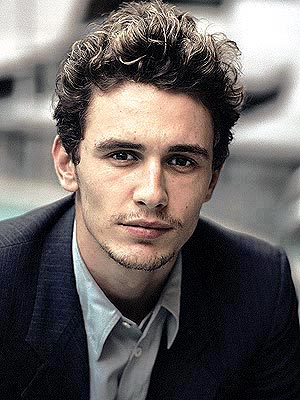 Following in the footsteps of such past-Oscar hosts as Bob Hope, Johnny Carson, Billy Crystal, Whoopi Goldberg, Steve Martin and Hugh Jackman are … James Franco and Anne Hathaway!
Yes, you are reading correctly.
The 32-year-old Franco and the 28-year-old Hathaway are hosting the 2011 Academy Awards.
This is the most unexpected pair of hosts that I can remember and it is clearly an attempt by the Motion Picture Academy to lure younger viewers to the Oscar telecast on February 27, 2011.
Both stars clearly have terrific comic timing as evidenced when each hosted Saturday Night Live. Hathaway was also a memorable part of Hugh Jackman's opening number at the 2009 Oscars.
Oscar telecast producers Bruce Cohen and Don Mischer said of their hosting team in a statement: "James Franco and Anne Hathaway personify the next generation of Hollywood icons – fresh, exciting and multi-talented."
Both stars could also be nominees on that night.
Franco, who has appeared in such films as Milk, Pineapple Express and three Spider-Man flicks, has gotten raves for his performance in 127 Hours, the real-life story of outdoorsman Aron Ralston who cut off part of his arm after getting it stuck under a boulder.
Hathaway was nominated for an Oscar for her performance in 2008′s Rachel Getting Married and could get another nod for this year's Love and Other Drugs opposite Jake Gyllenhaal. Her other films include The Devil Wears Prada, Brokeback Mountain, The Princess Diaries and its sequel and Becoming Jane.
She told Extra: 'My gosh, it's the Oscars! I'm still a little speechless about it, to be honest. I have a good feeling about it. James Franco was attached and agreed to do it before I had signed up. I think the world of him and his taste. So the thought of getting to do it alongside of him was too good an opportunity. It seemed like such a wacky and wonderful thing to do. Such a once-in-a-lifetime experience.'