Happy Birthday to Richard Chamberlain, Shirley Jones, Ewan McGregor and William McNamara!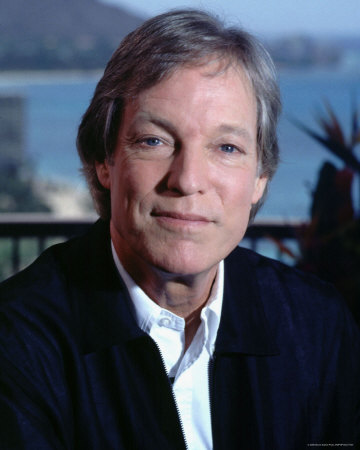 There are four of my faves celebrating birthdays today!
Even though I did not like Richard Chamberlain saying gay actors should stay in the closet if they want to be big stars, I'll always be a fan of his work in The Thorn Birds, Shogun and Dr. Kildar (What? You expected me to mention The Towering Inferno?) turns 77 years old today.
Chamberlain was pretty much off my radar until I saw a scene in Thorn Birds where he was dancing (it was the same party where Barbara Stanwyck kissed him on the lips then died) and he was just so HOT!
From then on, I watched everything he ever did and was so glad when he came out publicly several years ago. He continues to be busy in roles both straight and gay – including playing Felicity Huffman's gay stepfather on Desperate Housewives a few seasons back and a potential love interest for Saul on Brothers & Sisters this season.
Other birthdays today: Oscar winner Shirley Jones, star of classic musicals Oklahoma, The Music Man and Carousel (she also drove that bus around on TV in the early 70s) is 77 years old today and still looks magnificent.
Ewan McGregor, whose love scenes with Jim Carrey in I Love You Phillip Morris were quite sweet, turns 40 today.
And finally, one of my favorite actors, William McNamara, is celebrating his 46th birthday.
His performance as a closeted college student in 1993′s Doing Time on Maple Drive was heartbreaking then he showed comedic chops on Showtime's late, great Beggars and Choosers as an slimy talent agent. He also killed in Copycat. I met him once, about seven years ago, on a very rainy day in Woodland Hills. We were waiting in line for the ATM machine outside a Bank of America. He was very nice (and still very cute) and answered all my nosy questions about future projects.
He was also memorable opposite Jodie Foster in Stealing Home and as Jeff Bridges' son in Texasville.
Happy birthday to all!