Happy Birthday to Alan Cumming, an out actor who believes "if you're living a lie, that's not healthy"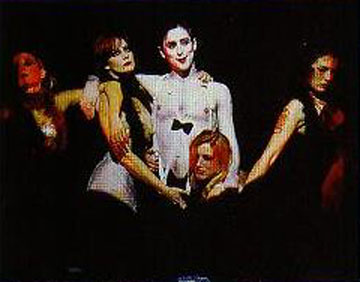 Alan Cumming turns 46 today and is currently enjoying great success playing Eli Gold on CBS's The Good Wife.
Shhh. He's another openly gay actor playing a straight role!
A Tony winner for the Broadway revival of Cabaret, Alan is not just an extremely talented actor with an impressive resume of stage, television and big screen roles. He's also an outspoken political and LGBT activist.
Alan made headlines this week for an interview he gave to the UK's Guardian newspaper in which he blasted fellow gay actors Richard Chamberlain and Rupert Everett for their comments that gay actors should stay in the closet for the sake of their careers.
Cumming described Everett and Chamberlain's advice as "mean-spirited," explaining that "If you're living a lie, that's not healthy, and I think it is really irresponsible of [Chamberlain] and Rupert to say these things."
He added: "It's not about your work… It's about how you exist as a person in the world, and the idea that your work is more important than you as a person is a horrible, horrible message. I always think about a little gay boy in Wisconsin or a little lesbian in Arkansas seeing someone like me, and if I cannot be open in my life, how on earth can they? Anyway, it's an academic question: how can you know [that coming out affects your career]? Some people get less work than others, and it has nothing to do with sexuality."
Well said Alan!