Happy Birthday round-up to Greg In Hollywood faves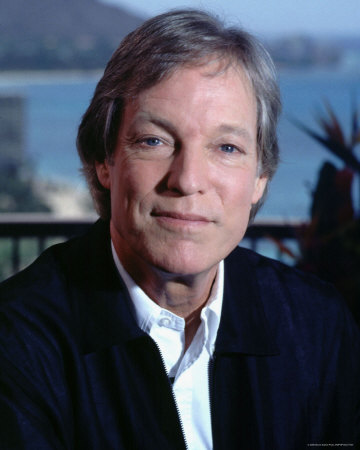 There are four of my faves celebrating birthdays today and one who celebrated his birthday yesterday!
Even though I did not like Richard Chamberlain saying a few years back that gay actors should stay in the closet if they want to be big stars, I'll always be a fan of his work in The Thorn Birds, Shogun and Dr. Kildar (What? You expected me to mention The Towering Inferno?) turns 78 years old today.
Chamberlain was pretty much off my radar until I saw a scene in Thorn Birds where he was dancing (it was the same party where Barbara Stanwyck kissed him on the lips then died) and he was just so HOT!
From then on, I watched everything he ever did and was so glad when he came out publicly several years ago. He continues to be busy in roles both straight and gay – including playing Felicity Huffman's gay stepfather on Desperate Housewives a few seasons back and a potential love interest for Saul on Brothers & Sisters in its final season.
Other birthdays today: Oscar winner Shirley Jones, star of classic musicals Oklahoma, The Music Man and Carousel (she also drove that bus around on TV in the early 70s) is 78 years old today and still looks magnificent.
Ewan McGregor, whose love scenes with Jim Carrey in I Love You Phillip Morris were quite sweet, turns 41 today. He was outstanding in last year's Beginners in which he played the son of Oscar winner Christopher Plummer's character, a man who comes out as gay after his wife's death.
Ewan is straight but he's not afraid of gay roles or of the attention of other men. When comic Louis CK admitted to a mad man crush on McGregor and a desire to have sex with him (even though CK is also straight), the actor said to a TV interviewer who showed him footage of the routine: 'Wouldn't it be funny if I met him somewhere and tapped him on the shoulder to see just how serious he s about it?'
And then there is one of my favorite actors, William McNamara, celebrating his 47th birthday.
His performance as a closeted college student in 1993′s Doing Time on Maple Drive was heartbreaking then he showed comedic chops on Showtime's late, great Beggars and Choosers as an slimy talent agent. He also killed in Copycat. I met him once, about eight years ago, on a very rainy day in Woodland Hills. We were waiting in line for the ATM machine outside a Bank of America. He was very nice (and still very cute) and answered all my nosy questions about future projects.
He was also memorable opposite Jodie Foster in Stealing Home and as Jeff Bridges' son in Texasville.
And finally, there is sexy and talented Gerald McCullouch who turned 45 yesterday.
After seeing Gerald in the film BearCity in summer 2010 at Outfest, I proclaimed him the sexiest man alive and I stand by that! Thankfully, a sequel to that wonderful film has been shot and is in the editing stages.
Gerald has been acting in movies, television and on stage for more than two decades and is best known for his role as Bobby Dawson on CBS's long-running CSI: Crime Scene Investigation.
Happy birthday to all!