Happy 72nd day to the beautiful & ageless 'Charlie's Angels' star and Kmart mogul Jaclyn Smith!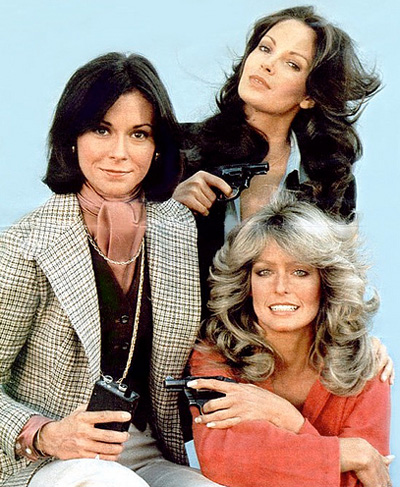 She was the only one of Charlie's Angels who lasted all five seasons of the famed detective show that was an absolute phenomenon when it premiered in the fall of 1976.
Jaclyn Smith, who turns 72 today, remarkably remains just as beautiful as she was during the run of the series.
She went on to star in more than 30 television movies (my favorite was Family Album), had her own series called Christine Cromwell for a season and had a recurring role on the CBS series The District for several years. More recently, Miss Smith hosted the Bravo reality series Shear Genius.
In 2015, Miss Smith celebrated the 30th year of her clothing collection for Kmart, a hugely successful brand that expanded to furniture and other merchandise.
But for so many of us, she'll always be the angelic Kelly Garrett. Here is the final reunion of the original Angels from the 2006 Emmys: