"Glee" cast to perform Michael Jackson's classic hit "Thriller" for episode to air on Super Bowl Sunday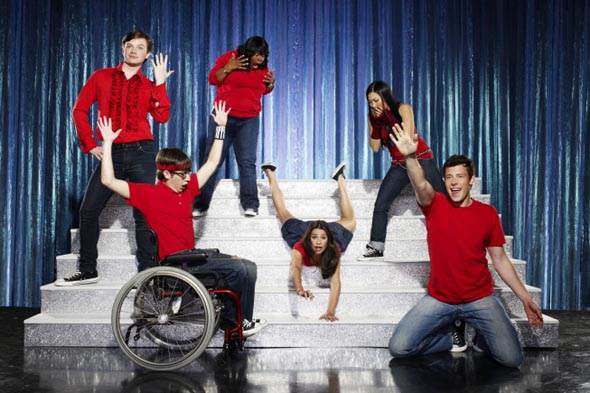 SUPERSIZED: It won't be a Michael Jackson tribute episode but sources have confirmed to Entertainment Weekly that Glee will be tackling the singer's iconic Thriller number for the show's special super-sized episode to air after the Super Bowl.
There's a bit of a twist to it though: Thriller will be performed as a mash-up with another song, yet to be chosen. EW's source says will be the most expensive in Glee history and likely one of television's priciest episodes ever, will also feature covers of tunes by Black Eyed Peas, Lady Antebellum, and Katy Perry.
In keeping with the Super Bowl theme, the focus of the episode will be on the local football championship and Sue Sylvester's cheerleading regionals. The "Thriller" mash-up will be played during halftime of the onscreen football game.