GLAAD Report: Presence of LGBT characters continues to grow on cable but declines on networks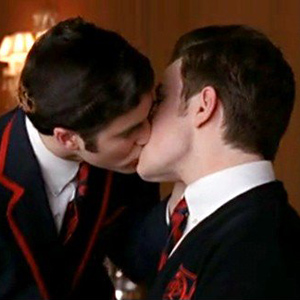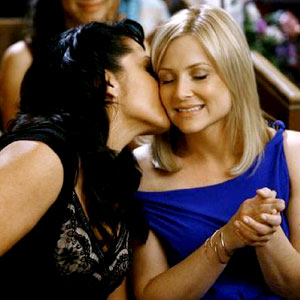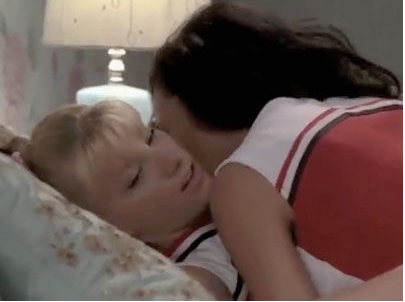 GLAAD released the 16th Annual Where We Are on TV report earlier today and the results are mixed when it comes to LGBT visibility on television.
After a significant increase last year, the number of regular lesbian, gay, bisexual and transgendee characters on broadcast networks experienced a decrease while the overall LGBT character count remains steady on cable television.
"While the number of LGBT characters is down, some of the most popular shows with critics and viewers, such as Glee, True Blood and The Good Wife, weave storylines about gay and lesbian characters into the fabric of the show," said GLAAD Acting President Mike Thompson. "Whether it's the growing household of  Mitchell and Cameron on Modern Family or the recent wedding of Callie and Arizona on Grey's Anatomy, Americans expect to see the diversity of our country represented in their favorite programs and that includes gay, lesbian, bisexual, and transgender people."
The report shows that LGBT characters still account for 2.9% of scripted series regulars in the 2011-2012 broadcast television schedule, up from 1.1% in 2007 and 2.6% in 2008, but down from 3% in 2009 and 3.9% in 2010. The number of scripted LGBT series regulars found on mainstream cable networks has also fallen slightly, from 40 in 2007, 32 in 2008, 25 in 2009, 35 in 2010 to 29 in the upcoming season.  GLAAD counted 25 additional recurring characters on cable.
Fox, the network that airs Glee, is now the most inclusive broadcast television network based on these criteria, with 6.8% of regular characters being gay, lesbian, bisexual or transgender. In 2007, the Where We Are on TV report found zero LGBT series regulars on the network.
From research and information provided by the five broadcast networks, ABC, CBS, FOX, NBC and The CW, GLAAD's "Where We Are On TV" study reviewed 91 scripted television programs scheduled to air this upcoming season, and it counted a total of 647 series regular characters, 19 of which are LGBT. In addition, GLAAD counted 14 recurring LGBT characters on scripted primetime broadcast television this season.
Among the other findings:
- There is only one scripted transgender character on television – Adam a transgender teenager on TeenNick's Degrassi
- Not one character on prime-time network TV will be a black LGBT character.
- NBC's Playboy Club features a gay man and a lesbian who are married in the 1960s and in the closet. But NBC is in decline for the third year in a row, and it will feature three (1.9%) regular LGBT characters out of 154.
- The programs True Blood and Shameless have the highest number of LGBT regular characters. For the second year in a row, HBO features the greatest number of LGBT characters on cable with 11; seven of these are series regulars. Also making a significant contribution to the count are Showtime with ten characters, ABC Family, FX and TeenNick with four characters each, and TNT and BBC America with three.
- Teen networks ABC Family and Teen Nick both have four LGBT characters each.
- ABC is not in the lead for the first time in six years, and the network has significantly dropped in its percentage of regular LGBT characters, from 7.2% in 2010 to 3.4% for the upcoming season.
Complete results and report are available here: www.glaad.org/tvreport11.