Gay characters often got short shrift on "Desperate Housewives" which begins final season this fall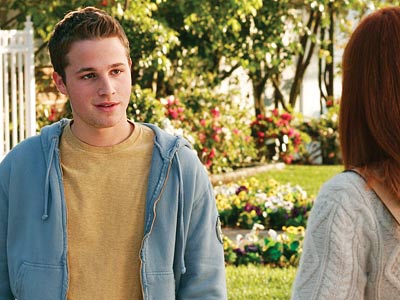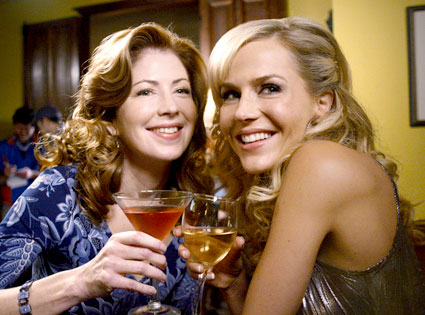 So it's official: the upcoming eighth season of
Desperate Housewives
will be the last.
I'm always interested in what's in store for Wisteria Lane's main quartet of Bree, Gabby, Lynette and Susan but I'm also hoping the show's recurring gay characters of Andrew (Shawn Pyfrom), Bob (Tuc Watkins) and Lee (Kevin Rahm) get a prominent storyline.
The truth is, show creator Marc Cherry – who is openly gay – has mostly underused his gay characters since the early stages of season three. That's when sociopathic gay teen Andrew Van de Kamp went from being one of the most highly-visible gay characters on television to mostly glorified extra although last season he did surface for a meaty alcoholic episode. Andrew also had a boyfriend, Dr. Alex Cominis, played by Todd Grinnell but he is not the fully-realized gay character he should be and Pyfrom is always terrific in the role.
While Andrew has his own place and no longer lives on Wisteria Lane, gay couple Bob and Lee (Tuc Watkins and Kevin Rahm) do live there. But they have only been mostly a minor presence since they made their debut in October 2007.Things started off promising as next door neighbor Susan (Teri Hatcher) kept trying to endear herself to the couple after getting off on the wrong foot. Things went from bad to worse when the men had a really ugly water sculpture installed in their front yard. At the end season four, they had a commitment ceremony but we never actually saw it since Gary Cole was busy shooting Justine Bateman to death and holding Dana Delaney and Marcia Cross hostage.
Rahm was very good on the CBS drama Judging Amy but Watkins, in my opinion, is the one being criminally underused. He's that rare actor with leading man looks and terrific comic chops which he has shown on One Life to Live and on the late, great Showtime series Beggars and Choosers.
In season six, Bob and Lee became more chummy with Gaby (Eva Longoria) which made for some fun episodes and things turned serious when we learned of their struggle to have a child which eventually threatens their relationship. When Bob and Lee split, we also got a funny episode where Bob starts to spent a lot of time with Gaby's hubby Carlos and she begins to fear that he has designs on him after Lee tells her: "Bob has always had a major crush on Carlos … Bob's college nickname was flipper and it's not because of his dolphin tattoo …  He takes them out drinking, gets them hammered then when they're defenses are down, he flips them."
Now THAT would have been a great storyline, for Carlos to maybe question his sexuality. But instead, it was all wrapped up in 60 minutes as Gaby successfully schemed to get the gay couple back together. At least they got their first make-out scene at the end of the episode.
But the same-sex action was not just reserved for the guys.
In season five, the formerly presumed-to-be straight Katherine (Dana Delaney) found herself attracted to her new tenant Robin (Julie Benz) and started having dreams about them making love.
She fought it, went to a shrink, tried to get Robin to move out. But they end up getting together and staying together.
Trouble is, their future played out off screen as both actresses left the show to do other series. Delaney is now on ABC's Body of Proof and Benz starred last season on No Ordinary Family.