Friday Morning Man: Tom Brady!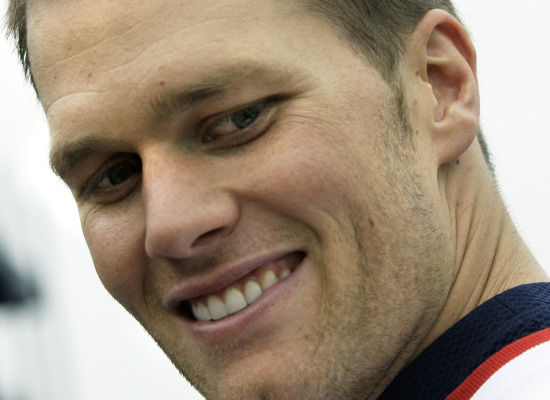 I Don't watch much pro football anymore but I do try and watch whenever Tom Brady and the New England Patriots are playing. After missing last year with injury, he is back training with the team in preparation for the upcoming season.
Tom is one of those rare superstars who is not only the best at what he does, but has those movie star looks and the confidence to do modeling-type shots that make us drool. And now that he's a daddy, it makes him even sexier (He has a son with the beautiful Bridget Moynahan, his former girlfriend).
In his first news conference since an injury in the 2008 opener knocked him out for the rest of the season, Tom said Thursday that the injury allowed him to spend more time with  21-month-old Jack.
"I cherish those moments," he said.