Friday Morning Man: Samuel Whitten!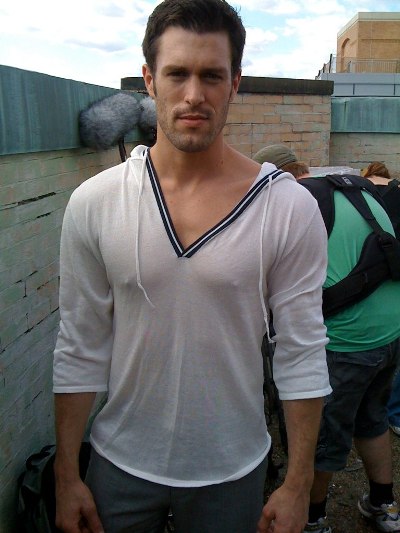 I raved about how wonderful Mindy Cohn was in the movie Violet Tendencies the other day and today I shine the spotlight on a handsome actor who she shares a lot of scenes with in the movie.
He's 27-year-old New Yorker Samuel Whitten!
Samuel might look familiar to fans of ABC's One Life to Live (I used to be one of those) because back in 2008, he had the recurring role of Eddie Barton and appeared in 27 episodes of the soap.
The actor is as talented as he is handsome and I was very impressed with his performance in Violet Tendencies as a gay man who is dealing with his friend Violet (Cohn) changing herself for a man and his own relationship with a writer who badly wants to have children.
Samuel has been busy lately appearing in three episodes of Lifetime's Army Wives as Pete Evans and as a dog walker in an episode of Law & Order: Criminal Intent. He also has a small role in the feature film The Whistleblower starring Oscar winners Rachel Weisz and Vanessa Redgrave, completed the film Maggie Marvel about a single mom who moonlights as a contract killer and is in the short film Comics as a bottle spinning bartender.