Friday Morning Man: Greg Vaughan! (New Interview!)
For nearly 600 episodes dating back to 2003, Greg Vaughan had played Lucky Spencer on the ABC soap General Hospital.
But the 35-year-old actor quite unexpectedly found himself out of work when the show's powers that be decided to replace Vaughn with an actor who had played the role previously. It is one of those "if it ain't broke, break it" situations that has fans in an uproar.
I ran into Greg last night at an AIDS Walk LA fundraiser in Hollywood (A full report coming later today) and asked him about what happened.
"It was a surprise that it was coming to an end and the way it came about but there had been some years of limbo, of trying to figure out which direction were were gonna go," he said.
But he was feeling optimistic at the time of his pink slip: "Right before my days were over, there was a story being built up that I was very excited about, it was going to have a huge impact. Unfortunately, I won't be able to finish that out but it is what it is. The machine will keep going no matter what. I've been on both sides of the fence."
"Now with the amount of love and support that I've gotten in the aftermath, it really gives me a great peace. Through and through, I have a strong fan base and great friends. I have to look forward. I've been in the business for 15 years and I've been blessed to work 14 years and support my family."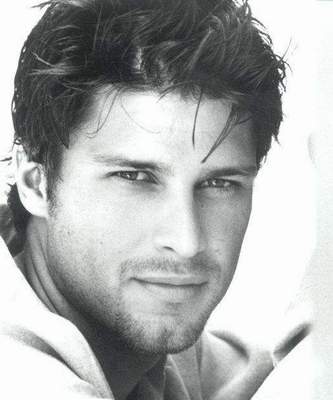 Still, his departure was emotional, especially when talking about it with the show's biggest star Anthony Geary who plays his father, Luke Spencer.
"He said it was probably one of the saddest days of his 30 years on the show," Greg recalled. "He was somber and we had a good hug. It was emotional, it was a very difficult thing. It was a sad day to pack up seven years of memories but it's about holding on to the things that cast and crew did share together."
His professional future has already begun to take shape with his landing a role in the independent thriller Sebastian.
"I'll be working starting in the next week on a four-week shoot so I'm excited," he said. "I play a doctor so maybe all those years on GH might have rubbed off. It'll be interesting. I've got a lot of reading to do before we start in the next week or 10 days."
Best of luck to Greg!