Friday Morning Man Classic: Brad Pitt!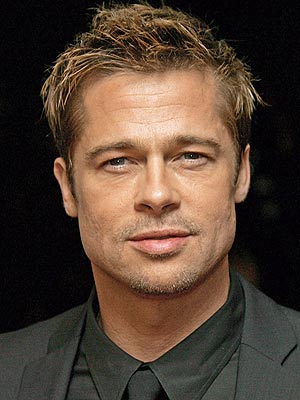 Today is Brad Pitt's 52nd birthday so I'm giving him his present by making him the Morning Man – again.
He's come a long ways from the handsome drifter in Thelma & Louise more than 20 years ago and built up one of the most impressive film resumes of any actor of his generation.
My faves are: Inglourious Bastards, Fight Club, The Curious Case of Benjamin Button, Babel, Mr. and Mrs. Smith, Troy, Burn After Reading, and The Assassination of Jesse James by the Coward Robert Ford.
The three-time Oscar nominee is a bigger star than ever with a string of outstanding films to his credit including the Oscar winning12 Years A Slave, Tree of Life and Moneyball. He also had one of the biggest box office hits with World War Z.
He also has a role in The Big Short and is one of the film's producers. It was likely get some Oscar nods next month.
I'm not just a fan of Brad's because of his movies.
He has also emerged as a staunch straight ally in the fight for LGBT equality and putting his money where his mouth is by contributing generously to various marriage initiatives and speaking out.
'I'm not going to back down from the fight for loving and committed couples to have the ability to marry,' he said in a spot in a spot he did for the Human Rights Campaign.