"Designing Women" Thursday: When Julia Sugarbaker made her fashion show debut and mooned Atlanta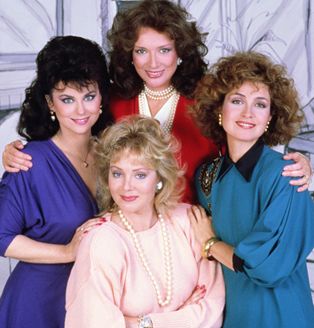 There is no doubt that Julia Sugarbaker (Dixie Carter) was the most refined of the four main characters on Designing Women.
Her sister Suzanne (Delta Burke) was always making a big fool of herself walking her pig around on a leash or toting a rifle. Then there was Charlene (Jean Smart) who could be pretty dingy and naive. Even Mary Jo (Annie Potts) would screw up from time to time.
And whenever one of the ladies would falter, Julia would be there with an "I told you so" lecture or look.
So whenever Julia humiliated herself, it was all the more hilarious. This episode was her definite low point: Julia represents the design firm at a charity fashion show and is unaware that the entire time she is strutting her stuff on the runway, the back of her dress is tucked up into her panty hose!
She is mortified and asks the girls: "What I don't understand is WHY didn't anybody tell me?"
Suzanne replies: "What I don't understand is WHERE were your underwear?"