"Damn Yankees" star Tab Hunter has died just a few days before his 87th birthday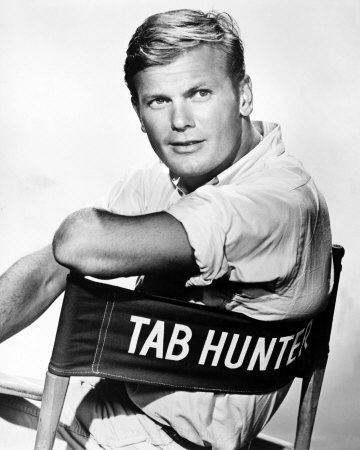 Sad to report that Tab Hunter has died in Santa Monica just a few days before his 87th birthday.
He first became a recording star with the number one hit Young Love which led to the starring role in Damn Yankees. A few years later, he turned to television with The Tab Hunter Show which lasted one year on NBC then moved to Europe to star in a series of spaghetti Westerns.
After fading from view in the 70s, Tab made a comeback in the early 80s in a series of movies including Grease 2 and most significantly, the films Polyester and Lust in the Dust.
Tab came out as a gay man later in his life and it was so great to see him at events like Outfits, the TCM Film Festival and in 2014 at Vanguard Awards – the 45th Anniversary Gala for the Los Angeles LGBT Center.
The movie icon had traveled from Santa Barbara to present the International Vanguard Award to George Takei and Brad Takei.
Tab had told me during our brief chat on the red carpet that this was his first big LGBT gala and that he wanted to be there because 'George asked me and I said I'd love to for such a very, very important cause.'
In his 2005 book, Tab Hunter Confidential: The Making of a Movie Star, Hunter not only shared details of his days of Hollywood stardom , he also for the first time publicly confirmed that he is gay.
'Actually I'm not public about my sexuality,' he told me that night. 'I wrote about it because I didn't want someone else to write about it. I figured get it from the horse's mouth instead of some horse's ass after I'm dead and gone. I will say what I want to say and I won;t say what I don't want to. It depends on the individual.'
"I had a wonderful time but I always refer to that as my past life,' he said of his movie star days. 'I'm happiest now, closest to God, with a pitchfork and with my horses.'