Cycling star Graeme Obree comes out!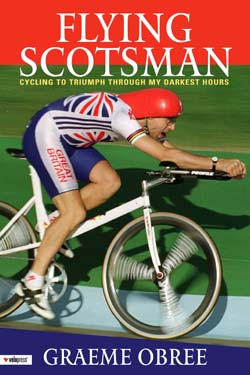 Beyond Lance Armstrong and Greg LeMond, I don't really know about the world of professional cycling!
But I'm happy to report that 45-year-old cycling champion Graeme Obree has gone public with the news that he is gay after many years of torment including two suicide attempts.
Any gay person who has taken the step of coming out publicly, at a time in their life when they were truly ready, knows that the truth really does set you free.
"I was brought up thinking you'd be better dead than gay," he says in an interview with UK's The Guardian. "I must have known I was gay and it was so unacceptable."
After starting therapy in 2005, Obree came out to his now-former wife and kids, and his parents.
"It did create a bit of tension. … I was brought up by a war generation; they grew up when gay people were put in jail. Being homosexual was so unthinkable that you just wouldn't be gay. I'd no inkling about anything, I just closed down. … "People say, 'How can you be gay and be married and have kids and not know it?' But when I went to my psychologist she reckoned I had the emotional age of about 13 because I'd just closed down."
Obree began to talk about his sexuality to a psychologist in 2005 and then had to break the news to his wife – from whom he is now divorced – his children and his parents. "It did create a bit of tension," he added.
"My parents had to come to terms with the whole gay thing, it's been a journey for them. It was difficult and there were lots of tears. It wasn't easy. But the relationship with my parents has been improved by it. We talked about it and discussed things and we're a lot happier."