Chaz Bono and Carson Kressley will put the LGBT in the upcoming season of ABC's "DWTS"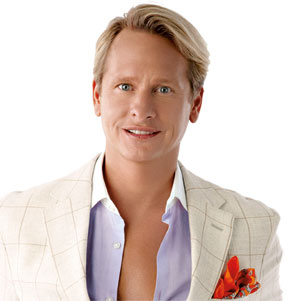 It's official: It was announced Monday that Chaz Bono would become the first transgender contestant in the history of ABC's Dancing With the Stars.
"Doing this show is an opportunity for me to reach a larger more mainstream audience with just a simple message of being transgender is okay and not something to be scared of," Chaz tells People Magazine.
Bono, who is now sporting facial hair, was present for last night's big reveal but Kressley was not. Other celebrity dancers include Nancy Grace, Rikki Lake, David Arquette, Chynna Phillips, and soap star and Iraqi war veteran J.R. Martinez.
GLAAD has released this statement about the inclusion of both Bono and Kressley: "With both gay and transgender contestants represented on this upcoming season, ABC will send viewers a strong message about the diversity within the LGBT community. At a time when transgender representation in the media is sorely lacking, Chaz Bono joining the cast of a series like Dancing With The Stars is a tremendous step forward for the public to recognize that transgender people are another wonderful part of the fabric of American culture," said Herndon Graddick, Senior Director of Programs at GLAAD. "His documentary, "Becoming Chaz," was a great chance for viewers to meet the man behind the headlines. Appearing on such a high profile show will allow millions of Americans to get to know him in a whole new light."